Information
Other Info
Who's Online
There currently are 51 guests online.
Games for Sale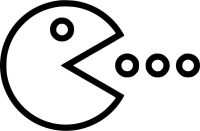 Gallaxy-II.5
Arachnid Galaxy 2.5 dart game (2009). This is a commercial Bar type game. Just like the bar down the street! It is in excellent...
Haywire-S+
This is the popular slot "Haywire" made 10/96 by IGT. The game has a random crazy spin feature that spins the reels in different...
... more info
Putt-Champ
Putt Championship by Chicago Gaming (2010). A miniature golf arcade simulator. Ideal for any Home Arcade. Three 9 hole...
... more info
Featured Products - Games for Sale
Putt Championship
$2,495.00
Your IP Address is: 44.200.171.156