Parts/Service
Information
Other Info
Who's Online
There currently are 41 guests online.
Reviews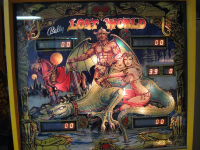 Lost World Pinball by Bally 1978
Just wanted to thank you AGAIN for taking on the restoration of our old
pinball machine!!!...
Date Added: 07/22/2013 by Kathy Duke
Home Pinball - service call Workorder
I own a 1980 Williams 'Blackout' Pinball machine, and recently had a home Service Call to address so
Date Added: 06/25/2013 by Bill Albers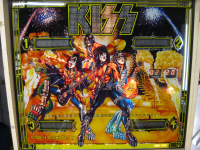 Kiss pinball - Bally 1978
I recently purchased a "garage find" KISS pinball machine in poor/non
working...
Date Added: 04/23/2013 by Mark Terry
Pinball Shop-Out 1978 - 2022
Alamo Game Shop recently repaired and shopped out my 1992 Williams High
Speed II: The...
Date Added: 03/26/2013 by Jeb Lock
Generic Game Repair Workorder
Lee worked on my 1975 Big League baseball arcade game. I spoke to others about this machine and Lee
Date Added: 10/12/2012 by John Gogonas
Your IP Address is: 100.24.118.144